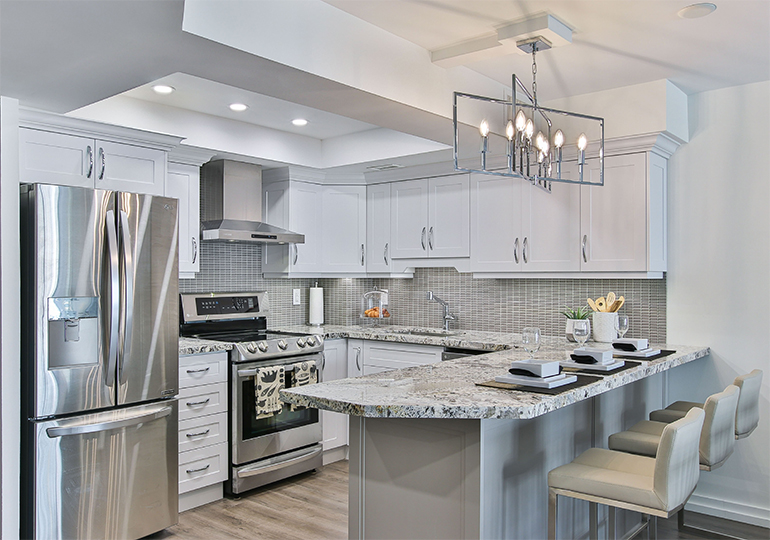 Countertops
You have a lot to consider when selecting a material for your countertop. They are enormous both in terms of cost and in terms of their impact on the aesthetics and functionality of your kitchen. A kitchen remodeling budget includes a lot of money for top-end kitchen countertop materials. You can make your kitchen more useable and easier to maintain by choosing the right countertop, and you can make it a decorative aspect of your kitchen. Our associates will help you to choose the right flooring for your home when you come to visit Eisa Carpet & Flooring store.
Benefits of Countertops
If you use countertops as your kitchen countertops, they often reflect sophistication and luxury.Here are some benefits of having granite countertops in your kitchen.
Resists Chips and Scratches.

Affordable.

Heat Resistant.

Stain Resistant.

Unique.